Drive Your Organization to Success
In today's competitive global business environment, organizations need to constantly adapt their strategies to stay afloat. For organizations that want to stay ahead of change, the New York Institute of Management (NYIM) offers innovative and award-winning customized executive education solutions.

Our programs are carefully designed to help organization's executives to develop their talents and address specific business objectives. From online programs that offer a self-pace learning experience to live/virtual ones that enable real-time interaction, we create together an education journey that responds to your challenges.
Executive Education Designed for Impact
Accelerate your growth and meet your goals

We offer award-winning programs that shape the leaders of tomorrow

A mix of experts with diverse backgrounds, talents and cultures that provide powerful knowledge

By accessing our programs, you become member of an exceptional network
We work closely with organizations to design customs solutions that facilitate their transformation, by identifying their needs, developing a coherent strategy, building strong bonds across functions, accelerating change and drive success.

By providing coaching solutions we further help organizations to develop leaders that make an impact. Our world-class faculty and experts use innovative approaches to coach executives in combination with their organization's needs. Through one – to – one highly interactive virtual sessions, executives are exposed to fresh insights, challenges, new ways of thinking and educational methods that have an immediate impact enabling them to build their confidence and achieve results.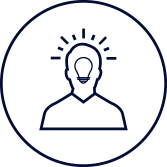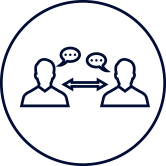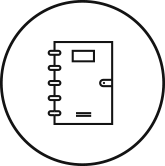 NYIM Executive Education has worked with individuals and organizations from around the world to enrich their business knowledge and to grow their organizations and careers.
Whether it's individual development or business challenge for an organization as a whole, NYIM Executive Education has partnered with organizations in a variety of industries to provide solutions and strategies for change. Here are some of the organizations with whom we have worked with:
Contact us to plan together your organization's education journey.
Flexible,
Customized Formats
We create a unique learning journey tailored to your organization's needs. We offer personalized, interactive experiences that rewire your thinking, transform your mindset: